About my performances
Favorite performances include:
Waldermer "Van" Driver, the aging hippy, in several Van Driver productions with the Operating Theater Company at the Cherry Lane Theater as part of their Cherry Lane Alternative series;
Edwin Rochester in Sibyl Kempson's adaptation of Jane Eyre, The Witch of Problymm Plantation at Dixon Place;
Mr. Sinclair in Kenny Finkle's The Fantastic and Naturally Tragic Ballad of Esmeralda and Mr. Sinclair at The House of Candles theater in New York City's Lower East Side.
Gregers/Marlon Brando in Mike Taylor's Not Knowing at The Kitchen in New York City.
Dr. Schüler hosting The Doctor Schüler Medicine Show at El Cid and The MET Theater in Los Angeles.
Arkady in Laurie MacCleod's production Twelve Incantations, the first resident dance company at The Massachusetts Museum of Contemporary Art, where I was suspended from a steel crane and danced on the walls.
PHOTOS
MY ACTING RESUME:
MORE INFO ON SOME OF THE SHOWS I'VE PERFORMED IN: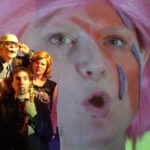 In the London Times classified section, a British family is advertising the rental of a cozy bedroom within their spacious flat. Once a week applicants are invited into the home to be interviewed and the chosen tenant mysteriously disappears – perhaps because their eldest daughter is a closet sociopath or because their youngest son […]